A few poems from Calvin
Tigers are great!
They're the toast of the town.
Life's always better
When a tiger's around!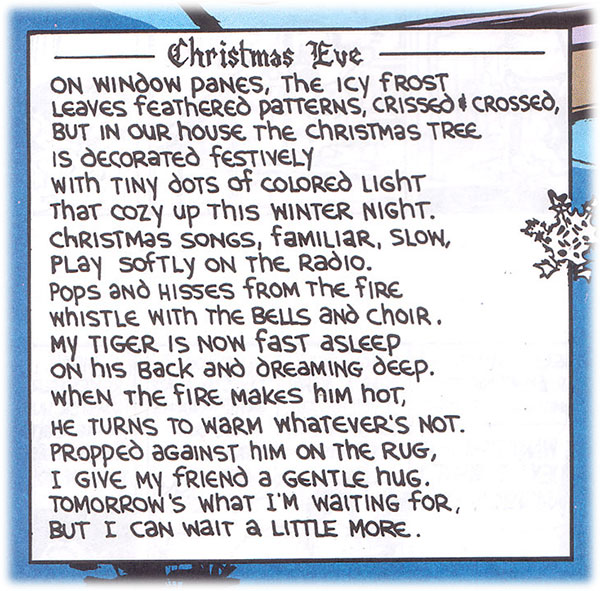 Twitching tufted tail,
A toasty, tawny tummy:
A tired tiger.

My tiger is deep
In somnolent sleep,
Dreaming of chases
Remembered!
His keen eyes are glinting!
He dreams of a sprinting
Sambar who'll soon be
Dismembered!

Tigers are nimble
And light on their toes,
My respect for tigers
Continually grows.

Tigers are perfect,
The e-pit-o-me
Of good looks and grace
And quiet dignity.

Explorers are we, intrepid and bold,
Out in the wild, amongst wonders untold.
Equipped with our wits, a map, and a snack,
We're searching for fun and we're on the right track!

(PS: Some of the overflattering poems above are imposed on Calvin by Hobbes as pass(word)poems to get into the treehouse. Sneaky Hobbes!
All rights reserved to Bill Watterson